Workspace Login to GoDaddy Email Account with your own webmail
As we all are familiar with, GoDaddy is an American domain registrar and web hosting service provider. It empowers entrepreneurs with all the powerful tools that help them grow fast. From providing web hosting since 1997 to rendering expert advice, it has proved its excellence. People come up with ideas, and GoDaddy turns them into reality. In the era of online businesses, if you're also planning to start one, GoDaddy is the best platform.
Well, even the world's best domain and hosting company can seem a bit complicated to beginners. Adequate guidance is the first step you should follow. It's worth knowing how to register/log in on GoDaddy and take advantage of all the services. So here are we, with every relevant information you need to know before getting started.
How to Sign In and Create a GoDaddy account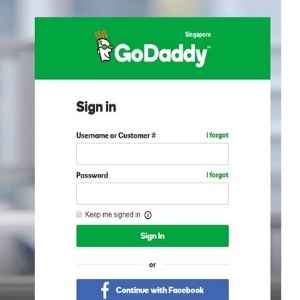 First of all, you have to visit the GoDaddy website. The very first thing you have to do is to open the relevant page. Just click here to jump on the GoDaddy sign-in page. If you already have an account, the following ways will help you.
You can log in manually by entering your username or Customer id along with the password.
After that, click on the black Sign In button, and you're all set here.
You can also log in easily from your Google account. For this, tap the below Google button on that page.
You can also log in from your Facebook account. For this, tap the below Facebook button on that page.
Those who haven't created an account yet, follow the below steps in order.
Click the blue-colored 'Create Account' text on the sign-in page.
Now you can handily enter your existing email id, create a username and password.
After entering relevant information, click on the 'Create Account' button.
If you want to save a bit of time, you can create your account with Google or Facebook.
How to Reset your GoDaddy Password
There are several issues that users face while logging in to their accounts. It's natural to forget your account password on these busy days. The important thing is to follow the correct steps. Follow the below ones and recover your account with ease.
Click 'forgot password' on the sign-in page, or Click here to reset your password.
Next, you need to enter your username or Customer id and click continue.
The site will ask you to choose a recovery email and will send a reset link on that.
Open your email account and check for GoDaddy's mail.
After that, click on the reset link. The redirected page will allow you to reset your password.
You're all set here. Just sign in to your account and enter the new password.
How to Sign In and Create a GoDaddy Workspace Webmail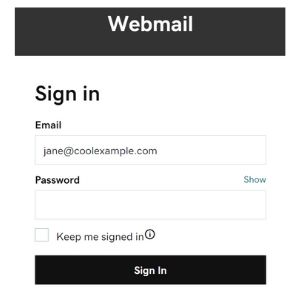 A professional email not only improves the credibility of your business but serves as a form of advertising. It embraces your business name. A web email serves as the very essence of miserliness. GoDaddy's Workspace is a perfect solution for your webmail's security.
Setting up your workspace account requires buying a domain first. If you have already purchased one, then you have to create a webmail now. Follow these steps, and they'll guide you through the webmail creation process.
Ensure that you are have already sign in to your GoDaddy account.
Enter your username/customer id and password. Then click on the sign-in button.
After accessing the control center, click on 'Create' under the Home menu.
Now you have to choose an email address and domain. You can write your name and '@' your business name.
Now create a password. Enter it twice in both columns.
After that, click the 'Create' button. And Then enter your email address id and click 'on Send.'
It's a much easier step to access your GoDaddy webmail. If you already created one, you should follow the below steps. If you haven't, then follow the above steps. Strictly follow the below steps and sign in to your GoDaddy Webmail account.
First of all, click here and quickly go to the GoDaddy Webmail Sign In page.
Now, on the page, you have to enter the email that you created.
Then enter the password that you chose while making the GoDaddy Webmail.
Click on the black colored Sign In button. And there is your GoDaddy Webmail.
How to Sign In with your Office 365 account on GoDaddy
Besides signing in via your webmail, GoDaddy bestows you the option to log in through your Office 365 account. It's a very easy process, with no complicacy involved. All you need to do is just follow the below 3 steps.
Enter your Office 365 email first. Then you have to enter the correct password.
At last, just click the Sign In button and that's it. Welcome to your GoDaddy account.