There is no doubt that having an image with no background plays an important role whether for personal or commercial use. Also, this can be more beneficial specifically when you start up a business online. A clean and neat backdrop can attract potential customers and leaves a great impression that keeps them visiting your online store. 
Meanwhile, there are people who are not into digital photo editing. So they would probably ask if achieving a transparent background from the image is possible. Fortunately, there are 3 online tools we gathered in this post that can help the process of removing background from an image fast and easily.
Before we introduce the tools needed to remove background from a picture, let's find out the reasons why the transparent background is important:
It brings consistency. The best way to increase the consistency of your store, choose a transparent or white color for your backdrop. It makes your images more attractive and amazing. Add to that, it presents with the least distractions.
Easier to edit. It is easier to enhance a photo when it consists of white background. Also, it can save a lot of time and enables users to create high-quality pictures with ease.
Generate more sales. If you want to improve your conversion rate, then you have to consider an image with no background.
3 Image Background Removal Services Online
PicWish is the most excellent and beneficial online solution that allows users to remove background from images freely. This platform is designed with an intuitive and user-friendly interface that is definitely accessible by beginners too. You just need to visit its official page, click the upload image button to select a photo you want to edit, and wait for PicWish to remove the background automatically. Assuredly, you can get the result instant and perfect.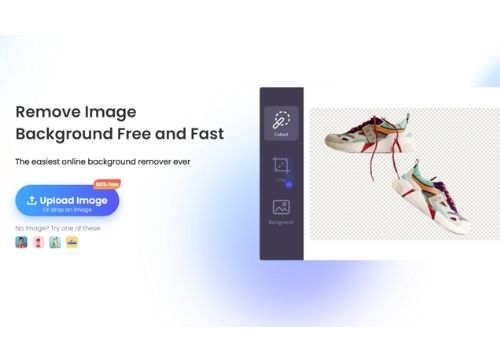 Main features:
Remove the background of the picture with one-click
100% with Al feature.
Professional but easy to use. 
You may like to know : Best Free And Paid Photo Editing Software
PhotoRoom
PhotoRoom is a recommended tool for users who wants to have a high-quality portrait or product photos. The good thing about this tool is that the interface and editing tools are easy to understand. 
Furthermore, visiting a photo studio or taking a photoshoot is no longer necessary. Why? This is simply because the backdrops you need to get professional-looking photos are provided within the tool. It has different backdrop templates for profile pics, minimal shop, magazine covers, podcast covers, fall fashion, and many more. However, you need to purchase a VIP account before you can have a downloaded photo without a PhotoRoom watermark on it.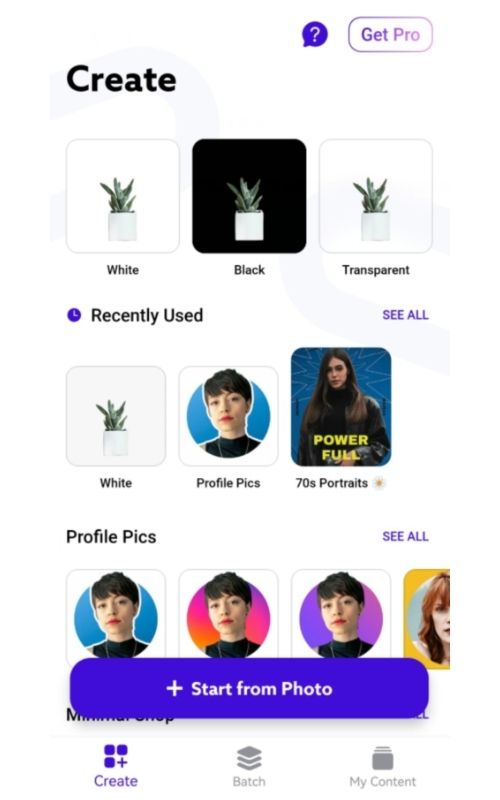 Main Features:
Intuitive interface
Stunning templates are provided for free
It enables you to change the background to a desired color or design.
Removebg
Remove.bg is another online tool that can help users to remove backgrounds automatically and for free. In just a few clicks, you will be able to get a transparent background. You can import anything, such as portraits, products, animals, cars, and even graphics. The only thing that is not really good about it, you only have 1 credit to download your photo with HD resolution. After consuming it, you need to buy another credit so you can download your photo in high-quality resolution.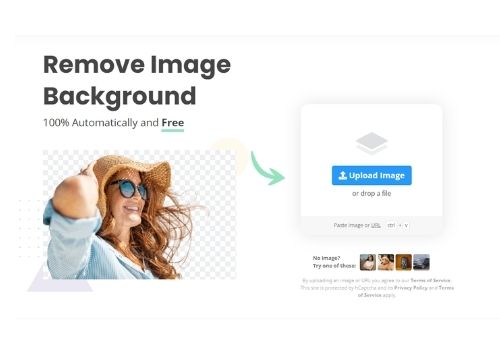 Main Features:
It can remove complicated backgrounds from images easily.
It is user-friendly and intuitive.
It has tons of solid colors and backdrop templates.
Find here : Top 14 Best Elvish Translator Tools To Try Out
Conclusion
After reading this post, the first thing that comes to your mind would probably be that the process to remove background from an image is not difficult. Not to mention that there are countless online background removal services that you can use. But if you want to save money and time, might as well consider using the tools mentioned in this post.