The importance of skincare has already been confirmed and reaffirmed over and over again, but this doesn't make everyone an expert on the matter. The fact is, even if you do want to care for your skin better, you don't automatically know where to start. 
Not to worry–we've already compiled the essentials for you: 
Step one: Cleanse
Before you apply anything on your skin, make sure it's clean and free from any pollutants. After you've been out and about the whole day, gunk has accumulated on the surface of your skin. Any product you wore may have also built up on your pores, leading to blackheads and whiteheads. Your Korean skincare routine should start with taking all of those out of the equation. Make sure you're cleansing thoroughly using an oil-based cleanser to remove makeup, and a water-based cleanser to remove deep-seated residue. 
Step two: Tone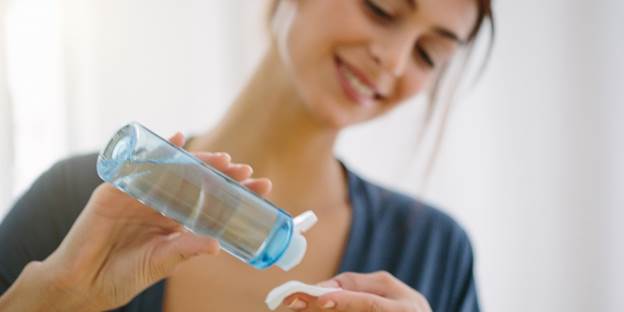 After you've double-cleansed, it's normal that your skin feels drier than usual. This is because the cleansers have stripped it of its natural oils. Your next step is now to bring it back to the ideal pH through a toner, which also cools your skin. A toner can double as a cooling agent after you're out and about on a hot day. 
Step three: Moisturize and protect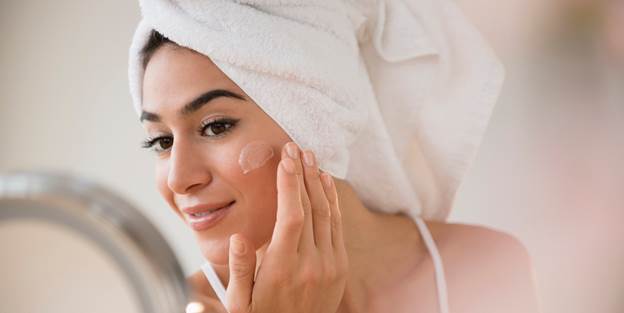 Here's where your skincare differs depending on the time of day. For your nighttime routine, it's important to moisturize your skin and then protect your eyes from premature signs of aging using night creams. These are essential because the skin under your eyes are the thinnest part of your body, which makes it easy for them to get damaged. If you've ever seen someone with deep eyebags, you know you don't want that for yourself. Meanwhile, if it's daytime, you'll want to moisturize and then protect your skin from sun damage using products with SPF. Some moisturizers already have SPF, which makes it easier for beginners to hit two birds with one stone. 
Step four: Sleep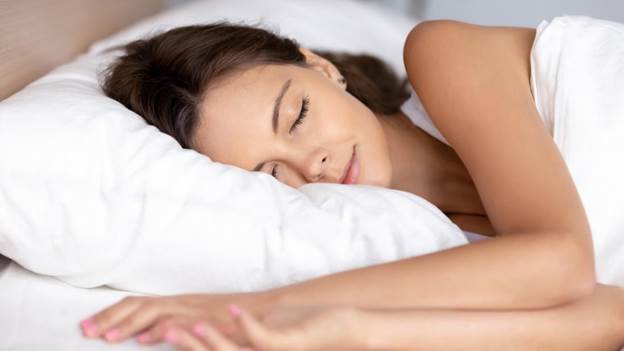 Yes, this is something that's free, but it's part of Korean skin care. In fact, Koreans have a recommended bedtime for those who want to make sure their skin looks healthy and fresh the following day. Even if you're not following Korean skin care, sleep is still important because it allows your body to recharge. This serves as ample time for your skin to absorb the products you've applied, so that you wake up with a healthy glow. Once you've decided to advance to a more complicated routine, you can add sheet masks, serums, and essences into the mix, then sleep with the knowledge that your skin is absorbing so many concentrated nourishing substances to help it achieve its healthiest. 
Your skin deserves the best, and when it gets the best, you also feel better about yourself. This is why skincare is important. But just because skincare is a form of self-care doesn't mean it should be expensive. Start with the essentials, then work on understanding your skin before you make significant investments in your skincare products.