Do you want to learn a second language but is hesitating to spend money on expensive classes? Well, the perfect solution is for you to use language learning apps. Whether you're planning to travel abroad or want to spend time doing something helpful, a language app can help build your vocabulary, develop proper grammar, and become fluent through fun and easy-to-digest lessons. Moreover, you get to learn all those amazing things from the comfort of your phones and laptops.
The best language learning apps are the ones that accommodate your personal learning preferences. Some people are readers, some prefer audio, while others enjoy playing games. No matter what your learning style is, there's an app that suits your needs. In this article, I'll list out the five best apps for language learners.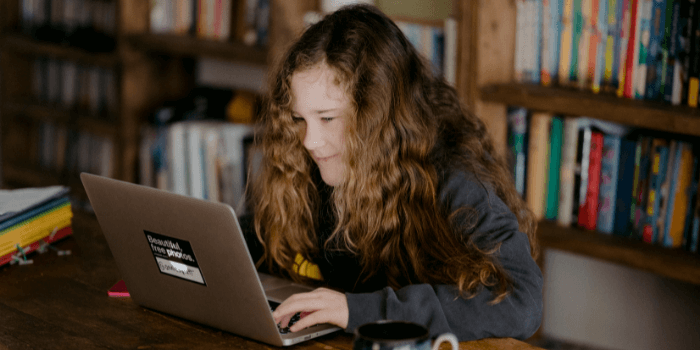 Read on for these recommendations to help you become fluent in a new language!
Duolingo
Duolingo has been a fan favorite ever since its first debut. The app offers a full program of learning materials in more than 35 languages, including some of the most unique languages such as Navajo, Esperanto, or even Klingon! Also, Duolingo doesn't restrict the number of languages you can learn at the same time; so, you can totally practice your German while learning some French.
The app has a colorful interface, short and game-like exercises, which can be perfect for kids that are learning online. For certain languages, Duolingo offers podcasts and interactive stories for intermediate-level learners. The best part about the app is that all the content is free to use. However, you can choose to subscribe to Premium for only $7/month, which includes an ad-free learning experience, downloadable lessons, and other perks.
Babbel
There are tons of online courses and mobile apps for language learners to choose from, but Babble is the all-rounder language learning app for many people. Some people pointed out that Babbel is similar to a foreign language course you'd see in an online school curriculum. The app breaks lessons into short, easy-to-digest chunks with interactive, game-like features that keep you engaged.
Bable has a modest selection of languages to choose from (13 in total) and you can get started by using the free version. If you want to get a premium learning experience with better features, you can pay for a subscription. It ranges from $8/month (if you pay month-to-month) to $3/month (if you pay annually).
During your 15-minute lessons, you'll look through translations, variations of the word/phrase, and whether it's formal or informal. You can also see new words you're learning used in common conversations, listen to them, repeat the phrases, and more! In addition to the standard lessons that you take in a browser or a mobile app, the paid subscription offers you live classes taught by native instructors.
Memrise
The app Memrise is your perfect teacher for learning from real native speakers. To help you master real-life scenarios, Memrise doesn't limit you to vocab flashcards, audio phrases, and quizzes. Instead, the "Learn With Locals" feature will immerse you into the real world by showing you videos that feature real-world situations with native speakers. This feature helps you understand how real locals use words to express different phrases and tones in conversation. You're not just learning from speakers with flat or neutral accents, but from real locals.
Memrise offers lessons in 23 languages for you to choose from. A few lessons are available for free, but you can upgrade to a premium paid plan and choose from a monthly subscription ($9/month), an annual subscription ($7/month), or a one-time payment of $140 for lifetime access. You can study on Memrise through your computer's browser or use the mobile app on your phone.
Speakly
Do you want to be able to have conversations in just a few months? Then, you don't have to spend money on a crash course with immersion training; try using Speakly instead. This app focuses on teaching you 4,000 words that are statistically most used in conversations in your targeted language. So, the words that you learn will be different when you choose French, Japanese, or Spanish. If you think that you've practiced enough words, Speakly will challenge you by letting you interact with a pre-recorded native speaker, then coach you on your performance.
However, compared to other language learning apps, Speakly doesn't have lots of languages available. If you're an English speaker, you can only choose among eight languages to learn: Spanish, English, French, Italian, Russian, German, Finnish, and Estonian. Also, Speakly is a European venture, so, all of the pricing will be in European euros, not dollars.
Beelinguapp
Beelinguapp is a unique language learning app that does something quite different from what other apps do. The app focuses on longer-form reading and reading comprehension, which is an aspect that is often overlooked and excluded from language learning apps.
However, Beelinguapp is not really a standalone language app. It won't provide you with flashcards and teach you how to speak or pronounce words correctly. That's why Beelinguapp is best suited for people who are already learning the language.
With Beelinguapp, you can browse for texts (in the language you're learning) that interest you, then compare them with the same content in English. This allows you to compare the text side-by-side with your native language, making it easier for you to understand new knowledge. All the core content in Beelinguapp is free, but you can upgrade to an All-Access Premium account if you want to enhance your learning experience. You can also download the app onto your smartphone for free.
Conclusion
With these five language learning apps, learning a new language has never been easier. No matter how old you are or what your job is, it's never too late to pick up a new language. Do you recommend any other apps to learn new languages? If yes, make sure to share them down in the comment section.