Top Ten Ways Freelancers Can Boost Up Their Productivity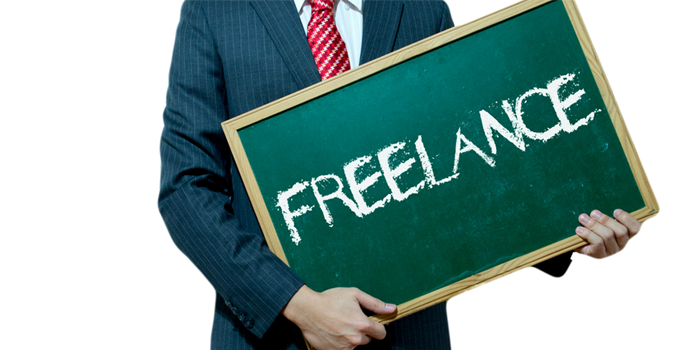 For a freelancer, it is essential to meet the deadlines and give the clients a high-quality article.  That is most important since it will help you in growing your freelancing business.
Amidst all of it, the question really comes upon productivity. Since you will be freelancing and work from home, café's or any other place – your mind is bound to get distracted.
Therefore, by making small changes to your daily routine will boost up productivity and improve your work.  
Nevertheless, if you keep, following it for 21 days (the time it usually takes to cultivate a new habit), then you will notice that more quality work is done. Additionally, your work time becomes shorter.
Today, in this article we are going to present you ten ways you can improve the productivity being the freelancer. Curious to know, let's find out in the below-mentioned blog!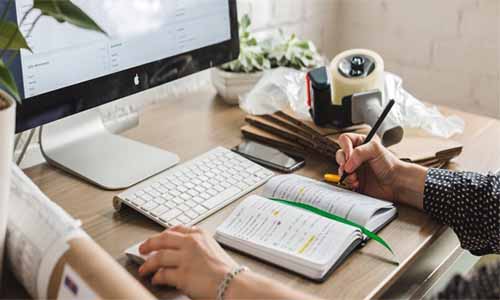 Ergonomically Organized
Often the employees complain that working consistently leads to back pain, neck strains, and more. Nevertheless, now that you are freelancer, it is time to be fit and healthy by having your own ergonomic friendly organized desk.
You can have a monitor arm that will prevent strain to your eyes. Don't forget to move around or perhaps follow the 20:20 rule i.e. every 20 minutes take 20 seconds to break.
Remove The Unwanted Stuff
A survey conducted suggests that by gathering the unwanted stuff together, it results in anxiety and thereby reducing productivity.
Once you have de-cluttered everything from the desk, then clearly there will be less waste of time searching for the documents. Start by arranging all the papers, bills in a folder in alphabetical order. Follow minimalism or get a desk tray organizer where you can keep all the items.
Efficiency is Everything
Consider how your company used to operate. Remember, how the staff members set the priority and thereon worked accordingly. Well, you have to plan in an exact way.
Nevertheless, always be open to potential challenges that might take place in between the schedule. Therefore, set accordingly, your priorities with high, medium, and low frequency. Examine which one to complete first.
On the other hand, you can also offer a plan through which you can write down all the tasks and prioritize the designated functions on time. By doing so, there will be efficient working.
It is going to be a daunting task, but in the meantime, you will notice an incredible change.
Turn Off All The Notifications
Cell phones are the biggest distraction that alleviates the productivity. Almost all the notifications that you receive are utterly useless. Only 5% of them are meaningful and kept on the hold.
Turn off all the pop-ups from your computer and cell phones.Emails have often found as the productivity killer.
Simply open the email once in the morning or thrice a day to check whether there is an important email or not. Likewise, turn off the messaging app as well. You can use your phone during the break but not in the working hours.
Right Tools And Methods
One can use specific tools and methods To increase the productivity. By providing the right tools and techniques, one can perform the duties efficiently.
If you look upon the internet, you'll find plenty of tools and technique that will improve productivity. These will helps to bring a great change in daily routine.
Additionally, the tools will help in saving the time and lessen the efforts. Ensure you include the tasks that are crucial to achieving within deadlines.
Set The Goal on a Weekly Basis
When you are working as a freelancer, the most prominent challenge is to meet the deadlines. Back to back, client requirements will certainly drop down productivity.
Hence, to ensure that you meet your deadlines yet offer the best version of content to the clients – set the goals on a weekly basis.
One way to tackle the deadlines is to create the To-Do List and accomplish the task by the end of the day.
You can do is set and goal on a weekly basis. Jot down all the purposes of the week and likewise schedule all the meetings. You can also create an agenda for the meetings with the clients.
Communication is the Key
Effective communication between you and the client will maintain the professional relation transparently. Often the miscommunication leads to misunderstandings and thereby results in the failure.
Communication plays a pivotal role and helps in understanding your responsibilities. If there's any sort of misunderstanding or communication gap, then chances are you will be facing with unproductively within your freelancing work.
Wake Up Early And Read More
One of the common qualities you will observe among every CEO is that they wake up early. When you wake up early, you get the time to start the day in the right manner as you wish.
You will also experience relaxation in the quietness begin the day with a healthy breakfast and an excellent book. Read some inspiring stuff that will motivate you, increase productivity, and keep you focused throughout the day.
Listen to Music
It is possible that listening to music will help you in becoming focused. There are people who complain they cannot work and keep headphones to listen to music.
For them, soothing music without lyrics can be played in the background.
Love Your Work
Last but not least, love your writing. Love what you do. Love it and write down all the articles, blogs, or anything with all your heart. Trust us, it will certainly reflect in the writing and makes you truly happy.
Nowadays, many full-time writers are becoming freelancers. What's more the students who are interested in writing are also doing freelancing.
There are many benefits to becoming a freelancer. However, in the era where competition is escalating, one needs to learn how to deal with pressure and at the same time improves productivity.
Once you improve your productivity, then there will significant changes you'll be noticing in your writing as well as with the clients.
The above written are a few tactics you can follow and apply to your freelancing work. By following the top ten ways, you will be delivering higher quality work and get paid for it.