'Click' & 'tap'; these are new words or sounds introduced to the limited dictionary of onomatopoeia. Swiping up & down, left & right, tapping and clicking are reflex actions; this is how far technology has come. It has only been two decades since the worldwide web graced its presence, but it is here to stay and make its way to people. From the remotest locations to the busiest streets, everything is driven by four letters – Wi-Fi.
Previously, clouds were often confused with cotton balls in the sky, but now, they are invisible structures that store some of the most important data. Cloud computing and big data are the next drivers to the information revolution. Gone are the days where people make friends through conversations, well they do but through texts and bios.
Technology has come a long way all because of innovation. There is always scope to make technology improved than before. There's constant evolution because everyone is a part of a technologically driven world. The unpredictable future is always studied. Analysing technological trends helps unfold its potential. Let us explore the potential of the most known and appreciated pieces of innovation.
The worldwide web has become a necessity and a recent unofficial addition to Maslow's Hierarchy of Needs. To understand the evolution of technology, just see how the world wide web has evolved beyond just coding, email, and websites. From design to social media, the internet is like a repository of a lot of information. But let us understand more about web development and how it is likely to change.
Trends in Web Development
While the web world is growing strong, there is potential for it to grow stronger. Every aspect of technology is evolving at a rapid rate. Web development is not far behind. There is the unexpected development; then there is the predictable change. These trends are based on analytics of web users. It answers the question – how to make people's online experience easier? The world wide web provides people with many surprises. Let us see what 2021 has in store for web development.
1 : Web Development 101
Web development is all about coding or creating websites for the internet. Everything on the internet is code. Engineers use coding languages like JavaScript or C++ to code websites to function in a particular way. But website development also focuses on maintaining these websites. Online platforms are continuously developing, so this field is filled with scope.
Do many people believe web-design and web development are synonymous? This is not the case. Web-design focuses on aesthetic development, on the other hand, web-development focuses on bringing the website to life through code. The world wide web is ever-expanding. There are many emerging trends and scope when it comes to web development. Some trends are unpredictable and solely dependent on the technological boom. But many trends are emerging. Based on current internet-based growth; these are trends that are going to set the motion for another revolution. Web development is not only limited to.
2 : PWA – Progressive Web Applications
Ever used websites that function uncannily like their mobile applications? Those are progressive web application in simple terms. They are created using HTML, JavaScript, and CSS. Some of these applications are very interactive, responsive and have an offline load mode. Why is it popular? It allows users to easily navigate through the mobile application and the website.
It also makes it easy for users to find the website and the mobile application. Some of them come with an offline mode; this allows users to access the website or mobile app even when there is no internet. It boards well on an SEO and marketing level as consumers can make easy associations between the mobile application, the website. It keeps in-synch what a brand wants to communicate.
3 : SSL Security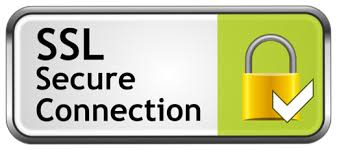 Everyone loves a secure website. It is an SEO friendly way to reassure website users that their information is safe. In this current day and age, it is easy for about anyone to have their website. The past few years have seen a boom in cybersecurity concerns. Data breaches, phishing is a few of the many cybersecurity concerns.
It has become difficult to distinguish between a legitimate website and a fake one. Therefore, an upcoming trend that's storming web development focuses on security. Many websites are investing in various security measures and are also applying stringent security protocols. A current security measure that is proved to wonders is SSL certificates.
Cheap SSL certificates encrypts information a user inputs on the website, making it inaccessible to any third party. It is a very efficient tool to use to score a higher ranking will secure customers' trust. It is easier for consumers to find as well. Using an SSL certificate will have HTTPS in before the domain name; the 'S' at the end stands for secure.
There are paid and an affordable SSL certificates available in market, one can invest in as per needs. An affordable will not compromise on security quality so that websites have protection while figuring out a more personalised security approach.
4 : Dark Mode
This is quite a trend that is storming the internet. Many websites and social media applications are providing users with the option of selecting their application interface between 'light mode' and 'dark mode'. But what is so interesting about 'dark mode'? It provides a modern appeal while also providing with high contrast other web elements.
But there is another benefit to this; it also is much easier on the mobile screen and tries to consume less battery life. It is also easier to create. Dark modes help capture this futuristic mode tone. Having this stylish, minimalist, cyber-punk/ gothic kind of theme is another mini trend that everyone should look out for in 2021.
5 : Chatbot Era
Ever scrolled through a website and encountered a chat box who is always jolly to converse? That sums up a chatbot. This form of machine learning intelligence is commonly used by many organisations; it is a trend that is here to stay. Though limited in application, chatbots are an A. I interface that use various cognitive techniques to communicate with website browsers in the most basic manner possible. How does it work?
To state it simply, they have a repository of data, a series of questions and responses. When it comes to chatting with a chatbot, consumers solely have any discretion on typing what is on their mind, they have to choose amongst options provided to them. They try to solve the most immediate issues that the other person faces, but if they are unable to, that is when a human intervenes.
They are an overly complex algorithm that uses language coding, voice recognition, etc. This is not only a trend that is in fruition; it is a trend that is going to stay and get even complex. Chatbots have become a norm in the customer service industry. As algorithms get more complex, this trend will begin merging in other spaces apart from the world wide web.
6 : Mobile Pages and Responsiveness
Close to 51% of general website traffic is generated by mobile users. That is close to 50% of the online population. Accessing the internet through mobile is a norm because everyone is 'on-the-go'. From websites to watching series, mobile phones have become indispensable. It is almost liked an extended body part. Therefore, for any website to be visible, it needs to have a 'mobile-first' or a 'mobile-responsive approach'. Having a mobile-friendly site is not only the future of web development but also an SEO mandate. Google assesses the mobile site more than the desktop site for an SEO ranking.
So, how to make a website mobile-friendly? The most basic way is following the rule of thumb. Mobiles are often scrolled or used by fingers; the thumb does all the work. Websites need to keep this mind and ensure that their mobile equivalent is thumb friendly. A website user should find it easy to navigate through the website by just scrolling with their thumb. The mobile website should also load faster to reduce bounce rate. Why are they the future of web development? This is because these websites have to load quickly and have better designs.
7 : Colour Psychology 101
For any website or online platform, the first impression is the best. While for people this may differ, any online medium or media has close to 7 seconds to impress (it is the average attention of a human being). Close to 94% of online users judge a website, a product, service, or a brand through their first impression. Close to 46% of website floaters make judgements about a website based on a colour scheme, typography, and website layout. Colour psychology can easily influence the viewer's psyche. From colour minimalism to bold colours scheme, the right colours can help a website stand out.
How does colour become integral to web development? It aids the other factor. Colour psychology explores how colour impacts human behaviour. Distinct colours invoke a mood, and this will drive the design, navigation, and traffic flow towards a website.
8 : Artificial Intelligence
Artificial Intelligence has been a constant subject that has piqued the interest of countless people. A. I have also come a long way (just do not think of it like the Terminator). From Siri, Alexa and Google Home, many organisations are developing A. I algorithms. These algorithms are so advanced that they track and study consumer patterns and behaviours in real life. These algorithms also focus on studying consumer response towards a particular website. These algorithms help collect data, observe patterns, and analyse the same.
In nutshell, these algorithms pave the way for the future of web development. These algorithms can be meticulously trained to enhance user experience, production automation, user experience, etc. When A. I progress, it would lead to high-quality online platforms and websites, thereby raising the bar in website development.