Do you know what a client payment tracker app can do for you? Apart from letting you create and send invoices within seconds, it will allow you to provide multiple modes of payment to your customers.
According to researchers, the number of people purchasing products using their mobile devices increased more than double between 2010 and 2017. This year, almost 45% of consumers resort to their smartphone for shopping.
It's safe to say that the customers of today want to pay for products and services online.
Continue reading to find out about some of the most effective online payment modes!
The best payment modes
Technology keeps on evolving and creating incredible opportunities for your business.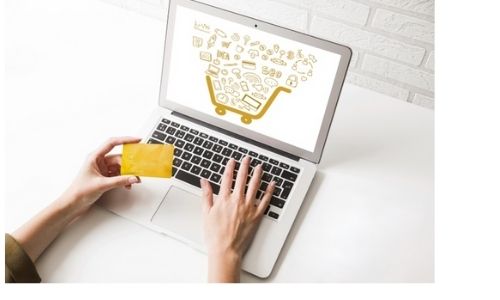 Here is a list of all the different ways you can accept money that your clients owe you.
Credit/Debit cards
Letting customers pay with their credit/debit card is the most basic way to accept internet-based payments. Online billing systems allow you to accept credit/debit card payments, but you have to decide whether to use your own dedicated merchant account or an intermediary holding account. Now a days you can also take the help of contactless credit card machine for the clear your payment.
Mobile payments
Typing the details of a credit/debit card on a smartphone for validating the payment is now the norm of hundreds and thousands of customers. They can do this as soon as they receive your invoice. This feature improves cash flow reporting, managing customer accounts, and sending invoices from anywhere.
E-checks via ACH processing
Another excellent way of accepting money from clients is through an e-check. Electronic checks directly debit money from the bank account of the customer. ACH payment systems allow customers to include information from a paper-based check into an online payment form of a software program.
Non-traditional payment methods
While end-users rely on platforms, such as PayPal or Transwap, business consumers use them more. So, if you engage in business-to-business transactions, then you should consider taking payments through these solutions. The right internet invoicing solution should allow you to accept or send money online from clients who prefer paying or sending through PayPal or Transwap.
Online payment gateways
Finally, you may consider adding an online payment form. Your customers can pay your business directly on your website by filling up this form. Repeat customers can even create accounts to save their details so that they can make payments quickly next time.
Why customers want to pay online?
Now you need to know why digital payment systems appeal to modern customers more than cash.
Eliminating geographical restrictions
Whenever an individual travels to an entirely different country or continent, they have to alter what they have inside their wallet. It includes exchanging currency or using another credit card that they don't prefer. However, the companies that accept invoice payments online don't have to put up with the obstacles of participating in a worldwide marketplace.
More time to consumers
The ultimate purpose of a client payment tracker app is to track payments that customers have to make against the goods or services that you provide. Then again, you also give a specific amount of time to your clients to make the payment. This feature appeals to them. Online payment processes allow them enough time to pay you.
Exceptionally convenient
Payment technology has been evolving continuously with time. Today, you accept invoice payments online from clients who have debit/credit cards and from others who don't. People all over the globe, especially the younger generation, welcomed mobile wallets like Apple Pay with open arms.
Extra protection
Generally, people hesitate to buy from merchants with whom they never purchased before. Fortunately, you can overcome this hurdle with an online invoicing & billing software. Online payments made through a credit card that guarantees the lowest prices for a specific number of days, often extend manufacturer warranties and offer the right to dispute a purchase.
Mimicking existing financial habits
Web-based banking is currently a highly-utilized tool. Many people rely on it to transfer funds, track budgets, and pay bills. An online invoicing & billing software replicates the financial behaviors of these people. Using internet payment platforms is the "new normal."
Cost-free benefits
Apart from all the benefits that customers gain from making web-based payments, they cost consumers nothing in return. Very few things in the world are currently available free-of-charge. In times like these, online transactions offer consumers a value-added convenience. They don't have to make additional investments at all.
Time-saver
The ability to pay you through the internet saves your time as well as your clients'. They can pay instantly, if they want to, without having to visit your store in person. You, on the other hand, get paid as soon as you send the invoice.
To conclude
Billing platforms with online payment accepting facilities are what you need because clients prefer reimbursing business companies over the web. Moreover, these platforms get you paid faster too, which is necessary for keeping your company afloat.